Established and eminent Notary Public
For individuals, businesses and members of chambers in London and Kent
Years as qualified Notary public
Notarised documents in last 36 months
Countries served with notarial services
About Robert And His Practice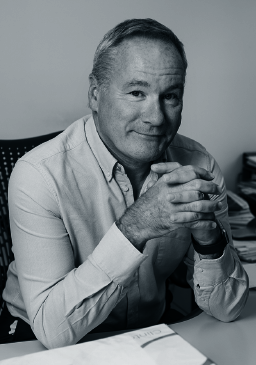 I HAVE BEEN A QUALIFIED SOLICITOR FOR OVER 30 YEARS PRACTISING AS A COMMERCIAL DISPUTE LAWYER AND QUALIFIED AS A NOTARY PUBLIC OVER 27 YEARS AGO IN 1994.
I have dealt with over 4,000 notarial acts for clients in that time. I act for individuals, large and small commercial clients and am frequently consulted by other lawyers to assist as a notary.
I am well used to drafting bespoke certificates and pride myself on authenticating documents for clients quickly and efficiently.
Like all notaries, I have to ensure that anyone who executes a document in my presence does so of their own free will and is not under threat or duress.
I practise at a central London location in Covent Garden, London WC and also in Sevenoaks and North Kent.
As a notary, I hold professional indemnity insurance and fidelity cover and perform to the high professional and ethical standards regulated by the Faculty Office of the Archbishop of Canterbury.
I am also registered as a supervisor of newly qualified notaries currently supervising one other notary and a pro active member of the notarial profession.
What do you do?
I must identify you, check that you understand the document you are being asked to sign and that you are doing so of your own free will without any duress or pressure. By signing and sealing your document I confirm to anyone receiving it anywhere in the world that they can rely on it as being a true act by you.
Must I meet you in person?
Yes – although in exceptional circumstances I can deal with the document remotely – for example during the COVID-19 lockdown.
What do I need to bring for the meeting?
You need to prove you are who you say you are and this is best done by your passport. You must also produce proof of your address – for example, your driver's licence, a household bill or bank statement.
Will I need a witness?
No although your documents will indicate whether you need additional witnesses. As an example a Special Power of Attorney for use in South Africa requires 2 witnesses and a notary.
Will you keep my data?
Yes – I keep essential data in my register for as long as is reasonable.
Do you keep a copy of my document?
Yes – this is very important so that I can confirm what you and they signed if the document is challenged at any time in the future.
Do you come to me or do I go to you?
It is usual for the meeting to take place within my office where I will have everyting I need including the usual office equipment such as a printer to produce any documents if they are amended, and a scanner to store the document after it has been completed and send to you and any party abroad waiting to see the document.
Are you able to be a witness for opposite parties to a transition?
It may surprise you to hear the answer is yes. Unlike a solicitor who is conflicted from acting for the opposite party, a notary can witness all parties signing of a document as the notary owes a duty to the transaction and not the individual parties.
Although I will always ensure that the parties understand what they are signing, if I think a party requires independent advice, I will advise the party to speak to another lawyer.
Are you insured if there is a problem or you make a mistake?
Yes, I am required to have professional indemnity insurance in respect of any claims that may be made against them. The minimum level of cover is £1,000,000.